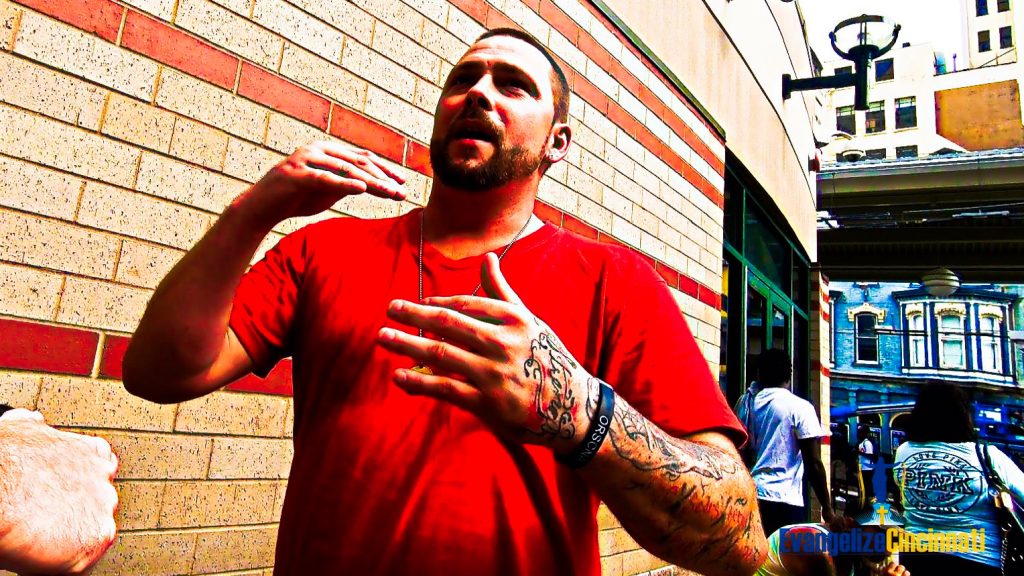 Watch how this divine appointment gives Bobby goosebumps. After Steve gave Bobby the law and the gospel, Steve encourages him. Bobby reveals his struggle with recovery from addiction which leads to a powerful exchange and some goosebumps. Two minute video below.
God sent Philip to the Ethiopian eunuch in Acts 8:26-40. Then Philip opened his mouth, and beginning with this Scripture he told him the good news about Jesus. Acts 8:35
God may be preparing divine appointments for you and I today. Join us and Evangelize Cincinnati (and Dayton sometimes). Outreach Schedule.