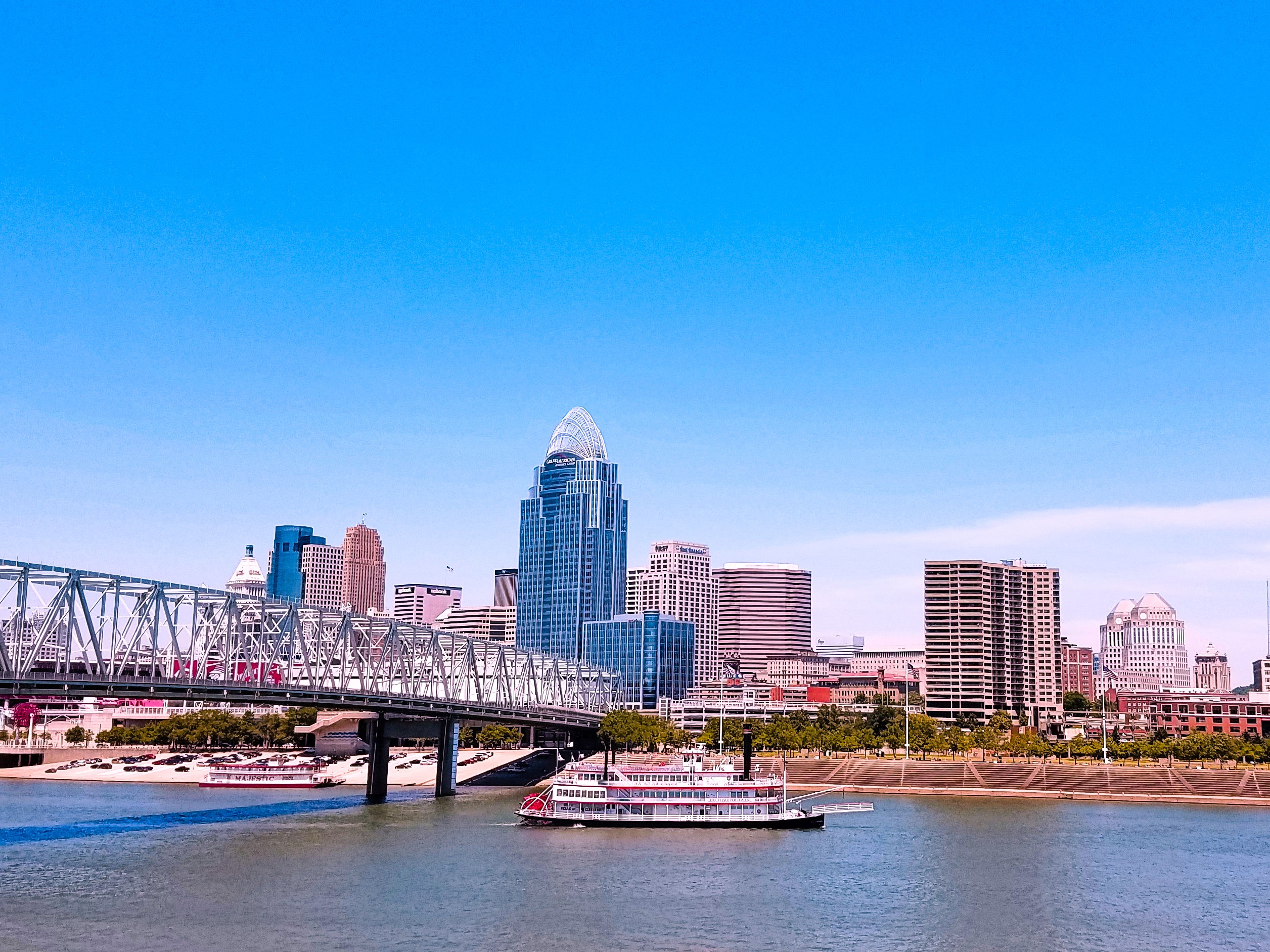 The Apostle Paul's spirit was provoked within him as he saw that Athens was full of idols (Acts 17:16-17). Is your spirit provoked that Cincinnati is full of idols?
Now while Paul was waiting for them at Athens, his spirit was provoked within him as he saw that the city was full of idols. So he reasoned in the synagogue with the Jews and the devout persons, and in the marketplace every day with those who happened to be there. Acts 17: 16-17

Simply put, an idol is any person, place or thing that we trust in place of or alongside the one, true God. Examples can include your career, hobbies, sports, wealth, sex, education, drugs and politics.
But you and I are idol worshipers. As a matter of fact, we are idol factories according to John Calvin.
"Man's nature, so to speak, is a perpetual factory of idols."
― John Calvin
So what are we to do?
First, Christians repent daily of sin including idolatry. God has given us gifts including his word, the Holy Spirit and the church to help us fight the sin of idolatry.
Second, we are commanded to share the gospel. We praise God that the Holy Spirit can work through the gospel to turn those who serve idols into servants of God.
Is your spirit provoked that Cincinnati is full of these idols?
1. Professional Sports: The Cincinnati Reds drew 20,000 fans per game last season. That is over 1.8 million fans over the year. The Cincinnati Bengals drew 426,000 (53,000 fans per game) in 2017. And FC Cincinnati attracted 21,000 fans per game. These Cincinnati sports franchises manufacture idols on demand.
2. Local Universities: The University of Cincinnati boasts an enrollment of approximately 45,000 students. Miami University enrolls about 19,500 students and Northern Kentucky University enrolls about 12,000 students. Most of today's professors promote a philosophy of material naturalism. Naturalism denies supernatural realities including God. Man is the center of everything and "self" becomes the idol.
3. Concerts: US Bank Arena and Riverbend draw many entertainment idols and idol worshipers. The nation's largest entertainers appear each year at these Cincinnati venues.
4. Kenwood Towne Center: With 180 stores, Kenwood is Cincinnati's top upscale mall. For those who covet possessions instead of God, Kenwood Towne Center is at the top of the list.
5. Heroin: Drugs become an idol to addicts. Heroin is an epidemic in Covington, Cincinnati, Price Hill and Hamilton. Hamilton County estimated over 500 opiate overdoses in 2017.
6. Victory of Light Psychic Festival: This festival promotes the occult and fortune telling. The festival occurs at the Sharonville Convention in November and April every year. The average attendance is 3,500  per weekend. Demons disguised as angels of light are the idols.
7. Pride Festivals: Pride festivals appeal to people who idolize their sexual autonomy. But God has spoken on issues of sex, marriage, and immorality. Christians are called to share the true love of Jesus Christ with everyone.
8. Other Places of Worship:  Any place of worship that does not worship the one true God and preach the true gospel of Jesus Christ would qualify as an idol factory.
Note: It goes without saying that Christians can enjoy entertainment including concerts and sports. And Christians can further their education at secular universities. But Christians are commanded to share the gospel and make disciples (Matthew 28:19).  We point people to the Savior who rescues idolaters from their sin.
In Luke 19:41, Jesus wept over Jerusalem: "And when he drew near and saw the city, he wept over it."
Is your spirit provoked that Cincinnati is full of these idols? Join us as we share the law and the gospel.
Check our Evangelism Outreach calendar. You will find opportunities to practice the spiritual discipline of evangelism. Join us for University Outreach, Red's Outreach, FC Cincinnati Outreach, US Bank Arena, Pride and more.