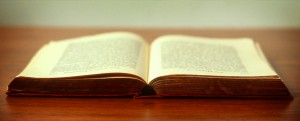 We are Reformed Christians who share the law and the gospel of Christ in Cincinnati. We have a passion for biblical evangelism. We belong to local bible-believing churches. We love our churches and pray for our pastors who preach the gospel faithfully. We also listen to Christian preaching and bible teaching from Reformed Christian men like Alistair Begg, John MacArthur, RC Sproul and Al Mohler.
We are from different bible-believing Christian churches but we agree on the essentials of the historic Christian faith and the inerrancy of the Bible. Several of the Evangelize Cincinnati evangelists sit under the teaching of the Elders as members at Providence Bible Fellowship and here is the church's Our Beliefs page.
Evangelize Cincinnati does one-to-one evangelism ministry exclusively with bible-believing Christians who affirm what we believe.
All scripture is breathed out by God and profitable for teaching, for reproof, for correction, and for training in righteousness, that the man of God may be complete, equipped for every good work. 2 Timothy 3:16-17
For by grace you have been saved through faith. And this is not your own doing; it is the gift of God,  not a result of works, so that no one may boast. Ephesians 2:8-9