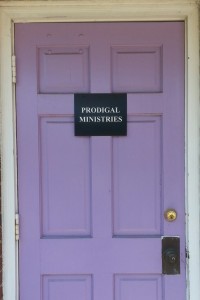 Jerry Armelli of Prodigal Ministries helps individuals who want to walk out of the gay lifestyle. Prodigal Ministries supports people in their journey toward purity and wholeness.
Jerry gets two types of phone calls on a regular basis:
1) A person has decided to leave the gay lifestyle and follow Christ.
2) A family is struggling with same-sex issues and seeks Christian counseling.
Prodigal Ministries offers 1:1 counseling, support groups, mentoring and connections to a local church.
Prodigal Ministries has peacefully placed themselves in our community. Jerry has been doing this work for thirty years and is recognized as an expert by Focus on the Family and considered a valuable resource by local Cincinnati church leaders.
Prodigal Ministries is not worried about what the world will do next. They are confident that the body of Christ will offer an attractive alternative to the sexual brokenness that exists in the world. And Prodigal Ministries will come alongside to restore lives and families.
If you or your family is struggling with same-sex attraction or addiction issues, Prodigal Ministries offers restorative help. The website is Prodigal-Ministries.com