Greyhound Love at Greyhound Station: Picture Irony.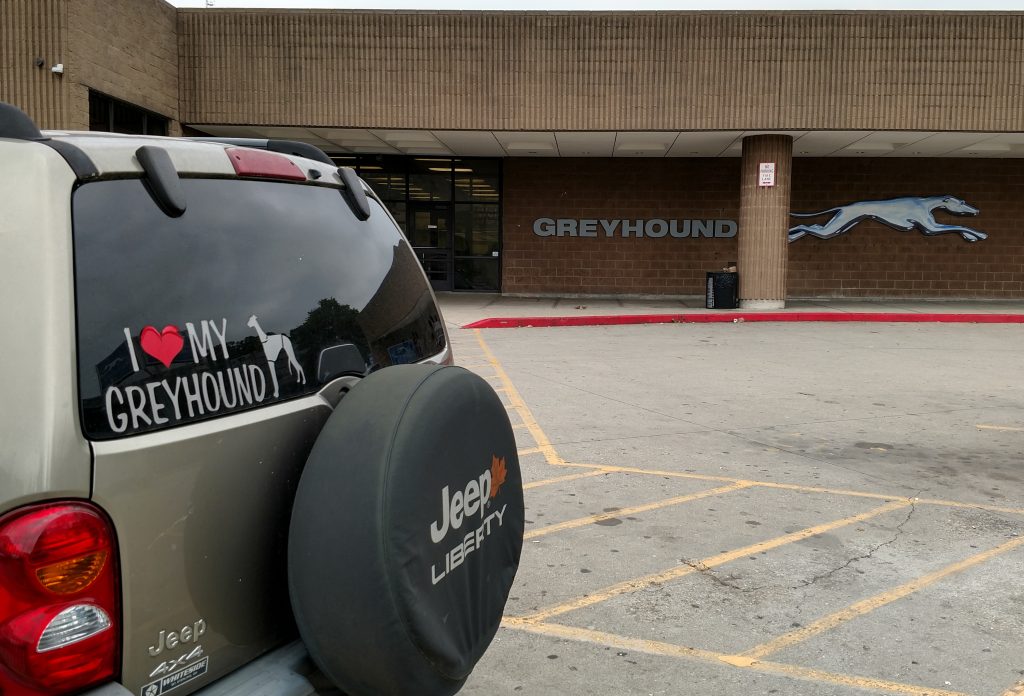 Do you know the gospel? God is loving, Holy and the "just" judge of the universe. You are a sinner because you break God's laws every day: lying and stealing and worse than that. God has made a way for you to be forgiven. If you trust in Christ alone for your eternal salvation, he will take the record of your sins and nail it to the cross where he was crucified. And he will give you the righteousness of God which enables you to be right with him. Follow Jesus.
Confess with your mouth that Jesus in Lord and believe in your heart that God raised him from the dead and you will be saved. Romans 10:9
Check our Evangelism Outreach Schedule and Evangelize Cincinnati.