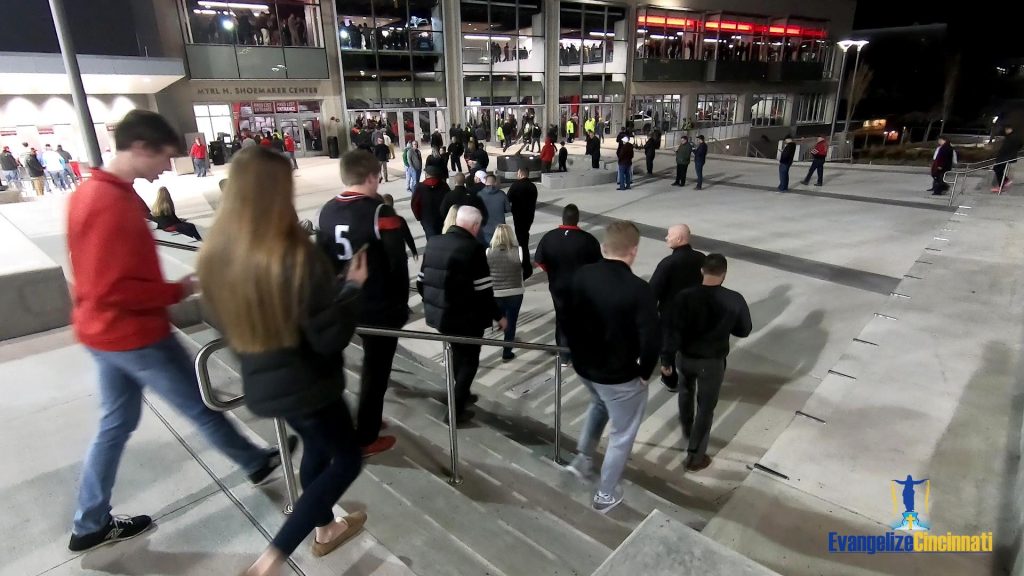 Become the aroma of Christ at UC basketball games. Join us as we proclaim the scriptures and pass out gospel tracts at the University of Cincinnati basketball games.
UC's new Shoemaker Center arena is sold out for 2018-2019 season. With 12,000 seats and 18 home games, there are 216,000 reasons to proclaim the scriptures. Two minute video below.
Check our Evangelism Outreach Schedule and join us.
For we are the aroma of Christ to God among those who are being saved and among those who are perishing, to one a fragrance from death to death, to the other a fragrance from life to life. 2 Corinthians 2:15-16