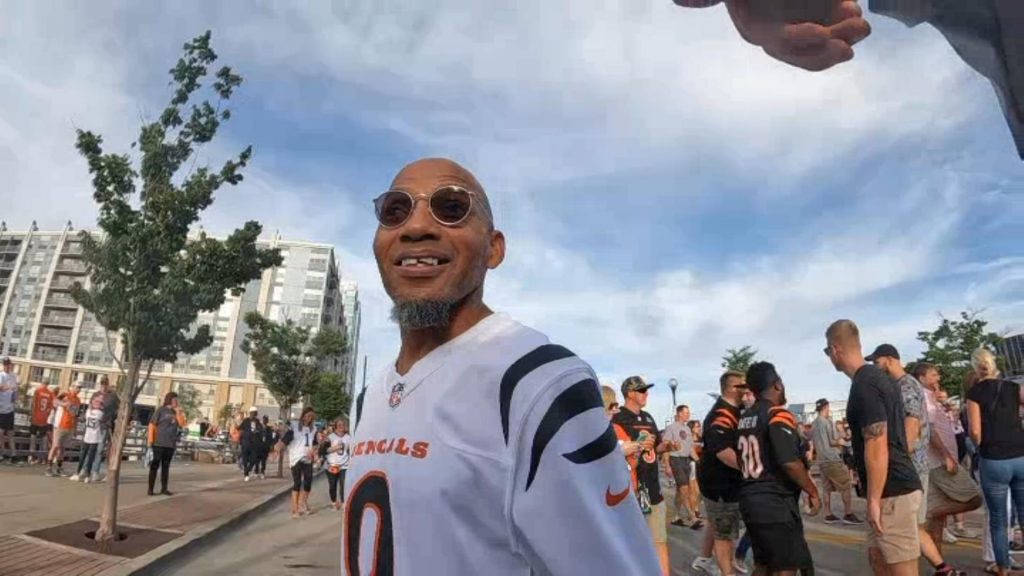 On August 13, 2022 Bengals fans heard the gospel of Jesus Christ proclaimed in the open air. And they heard this declaration: "There is no middle ground". See the one minute video below.
Many heard the gospel. According to Bengals.com, Head Coach Zak Taylor said, "It's as good a crowd as I've seen for a preseason game". And Kelsey Conway posted that 60,760 attended the game.
We proclaim the law of Moses and the gospel of Jesus Christ. Please join us in praying for fruit from this outreach. See the one minute video below.
One Minute Video: No Middle Ground
Music by AShamaluevMusic. Website: https://www.ashamaluevmusic.com
No Middle Ground
Whoever has the Son has life; whoever does not have the Son of God does not have life.

1 John 5:12
Whoever believes in him is not condemned, but whoever does not believe is condemned already, because he has not believed in the name of the only Son of God.

John 3:18
Whoever is not with me is against me, and whoever does not gather with me scatters.

Matthew 12:30
Evangelize Cincinnati
We proclaim the gospel at sporting events around Cincinnati. And we do one-to-one witnessing at the University of Cincinnati.
Check our Evangelism Outreach Schedule and join us as we Evangelize Cincinnati.
Finally, if you are interested in sports fan outreaches in other cities, check out Sports Fan Outreach International.