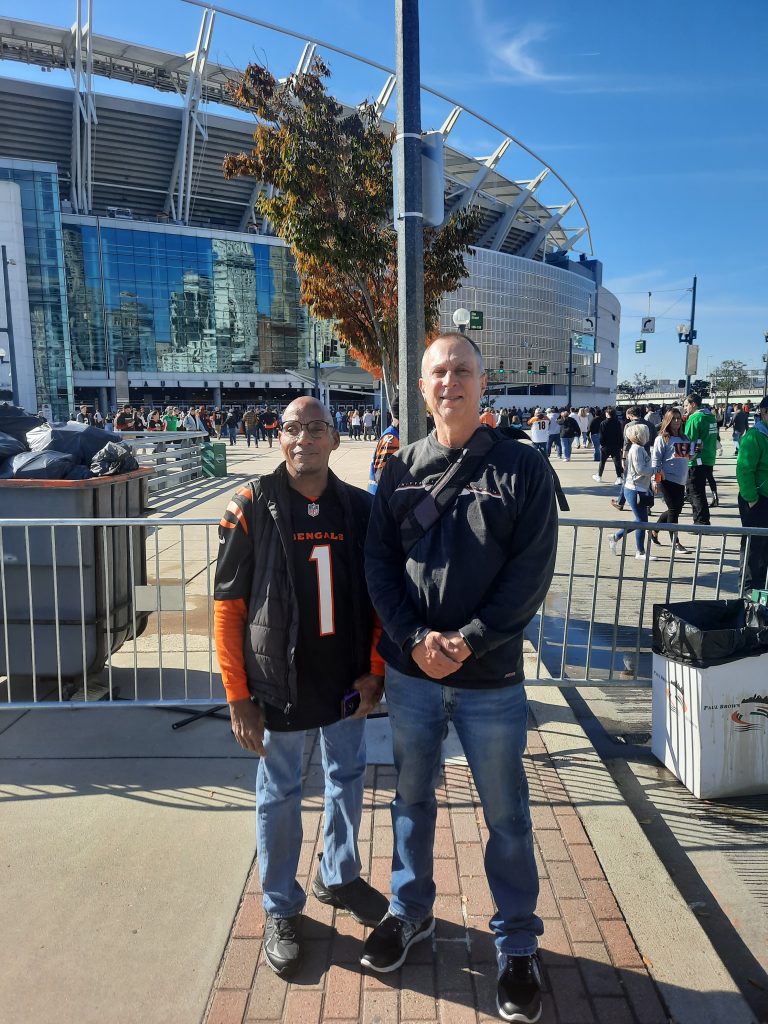 On November 7, 2021 many of the 60,000 fans in attendance heard the law and gospel of Jesus Christ. See the two minute video: Bengals Fans Receive Law of Moses.
Please join us in praying for fruit from this gospel outreach.
Two Minute Video: Bengals Fans Receive Law of Moses
Evangelize Cincinnati
Check our Evangelism Outreach Schedule and join us. We proclaim the law and gospel at sports and entertainment events in the Cincinnati, Ohio area.
And we also do one-to-one evangelism at the University of Cincinnati and the local bus station.
If you are looking to partner with other sports fan outreach ministries near you, check out SFOI.org.
Jeremiah 26:2
"Thus says the Lord: Stand in the court of the Lord's house, and speak to all the cities of Judah that come to worship in the house of the Lord all the words that I command you to speak to them; do not hold back a word.