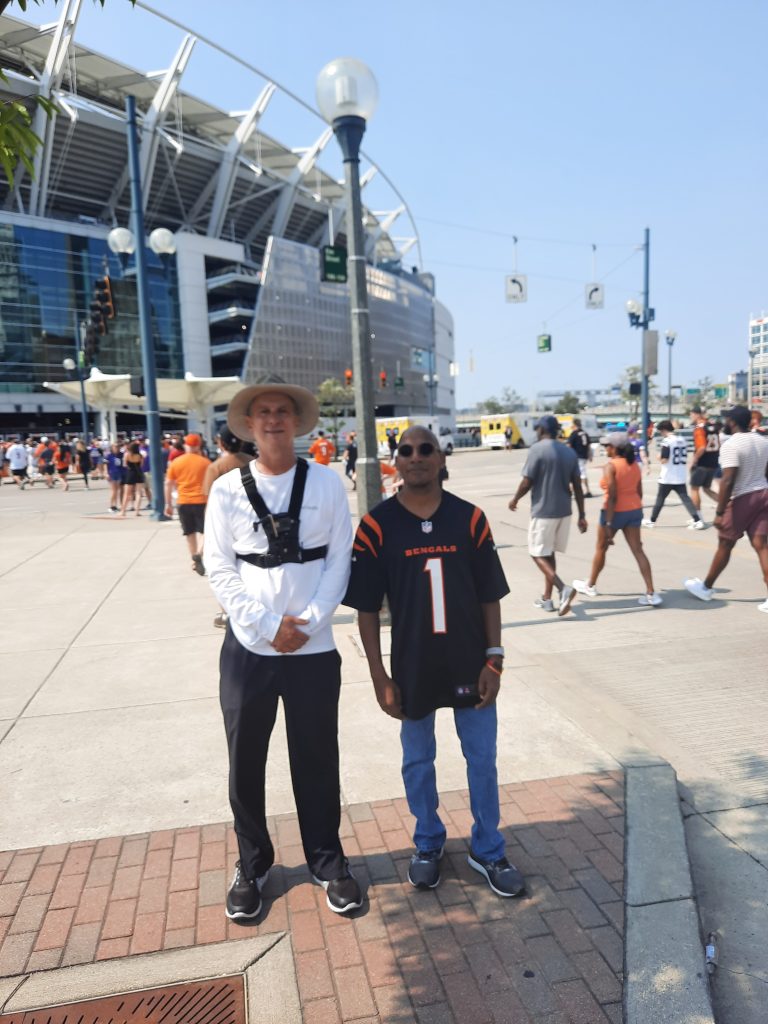 On September 12, 2021 Bengals fans heard the gospel. Watch the three minute video: Eric Presents Gospel to Bengals Fans.
Eric starts his four point gospel presentation with God the creator. Many good evangelists, including Paul in Acts 14:15 and 17:24, start by focusing on creation.
Next, Eric shares the law of Moses with fans. Everyone is guilty under the law.
For the rest of Eric's presentation, check our Evangelism Outreach Schedule and join us as we Evangelize Cincinnati. We share the law and gospel at sporting events and the local abortion clinic.
Video: Eric Presents Gospel to Bengals Fans
Acts 14:15
Men, why are you doing these things? We also are men, of like nature with you, and we bring you good news, that you should turn from these vain things to a living God, who made the heaven and the earth and the sea and all that is in them.
Other Sports Fan Outreach Ministries
Check out Sports Fan Outreach International for other like-minded ministries. The SFOI 1000 movement aims to reach all major stadiums around the world with the gospel.