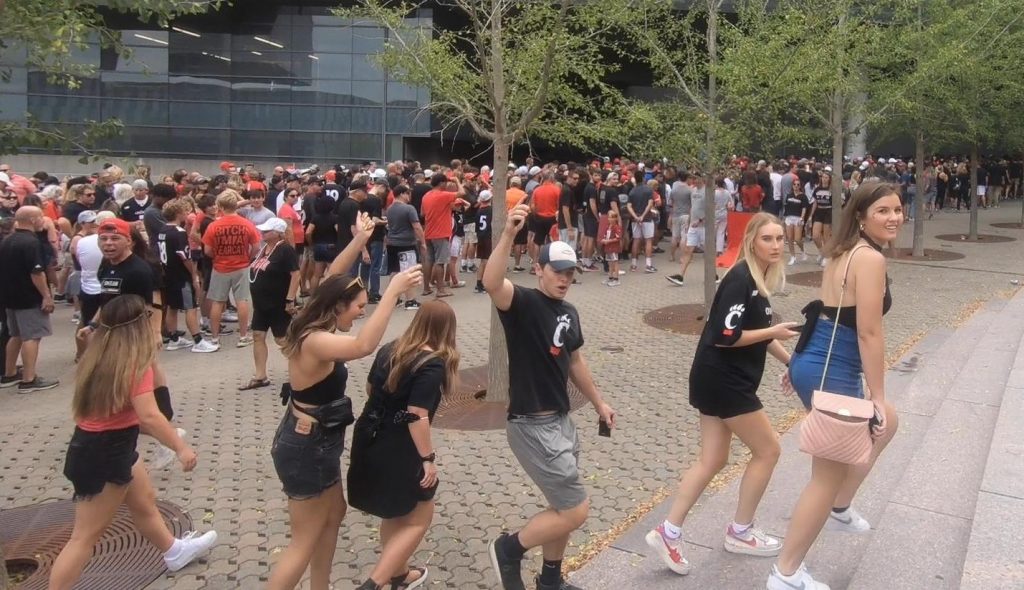 University of Cincinnati Bearcat fans heard the gospel on September 4th, 2021. Watch the two minute video below.
Video: Gospel Proclamation for Bearcat Fans
UC's Nippert Stadium holds approximately 40,000 fans. And we believe that many heard the gospel proclaimed with amplification on that day.
Obviously, many appeared to reject the gospel. But if you are a Christian, please join us in praying that God would water the seeds planted before the football game.
And may God get the glory as … the earth will be filled with the knowledge of the glory of the Lord as the waters cover the sea (Habakkuk 2:14).
Evangelize Cincinnati
Check our Evangelism Outreach Calendar and join us as we Evangelize Cincinnati. We proclaim the gospel biblically at sporting events, the abortion clinic and more.
In addition to football outreaches, we do one-to-one witnessing at the University of Cincinnati. Join us as we proclaim the law and gospel to UC students.
If you do not live in the Cincinnati area, check out Sports Fan Outreach International for other gospel driven sports fan ministries in your area.
Mark 6:12
So they went out and proclaimed that people should repent.