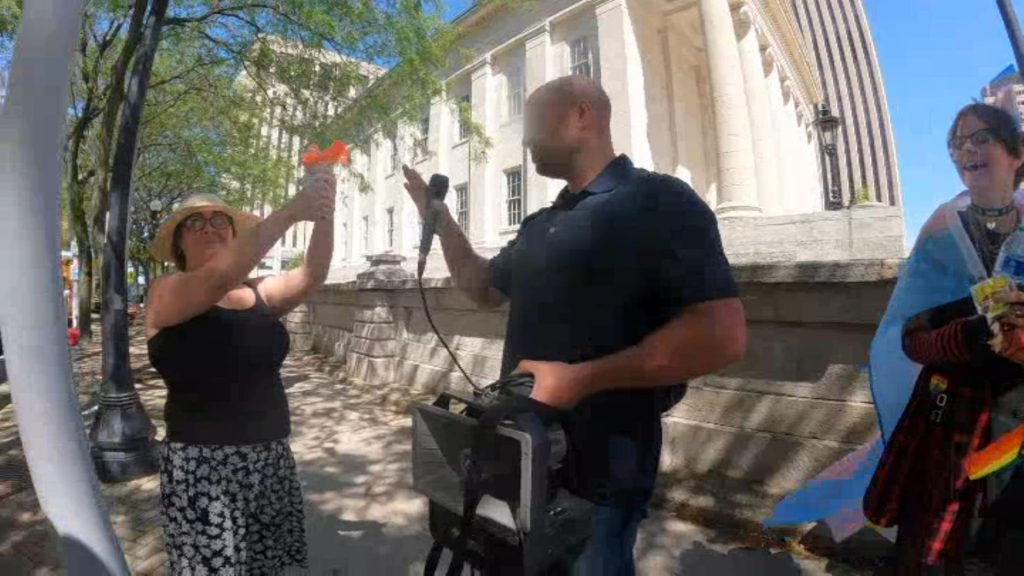 On June 4, 2022 we shared gospel truth with Dayton pride supporters. Many rallied in Dayton for a parade and a celebration of sin. See the three minute video below.
Why do we go to pride rallies? Because God rescued Lot and his family out of Sodom and Gomorrah. And he can rescue his elect out of Dayton, Ohio. To Him be the glory.
3 Minute Video: Gospel Truth for Dayton Pride
We proclaimed the truth of the gospel in the face of demonic opposition. And we spoke about sin, God's righteousness and the coming judgement.
Although the crowd was light at the time the video was taken, it grew significantly.
Join us in praying that God would rescue someone in this place of sin. And join us in praying for the gift of repentance.
God may perhaps grant them repentance leading to a knowledge of the truth, and they may come to their senses and escape from the snare of the devil, after being captured by him to do his will.

2 Timothy 2: 25-26
God Loves Everyone? Really?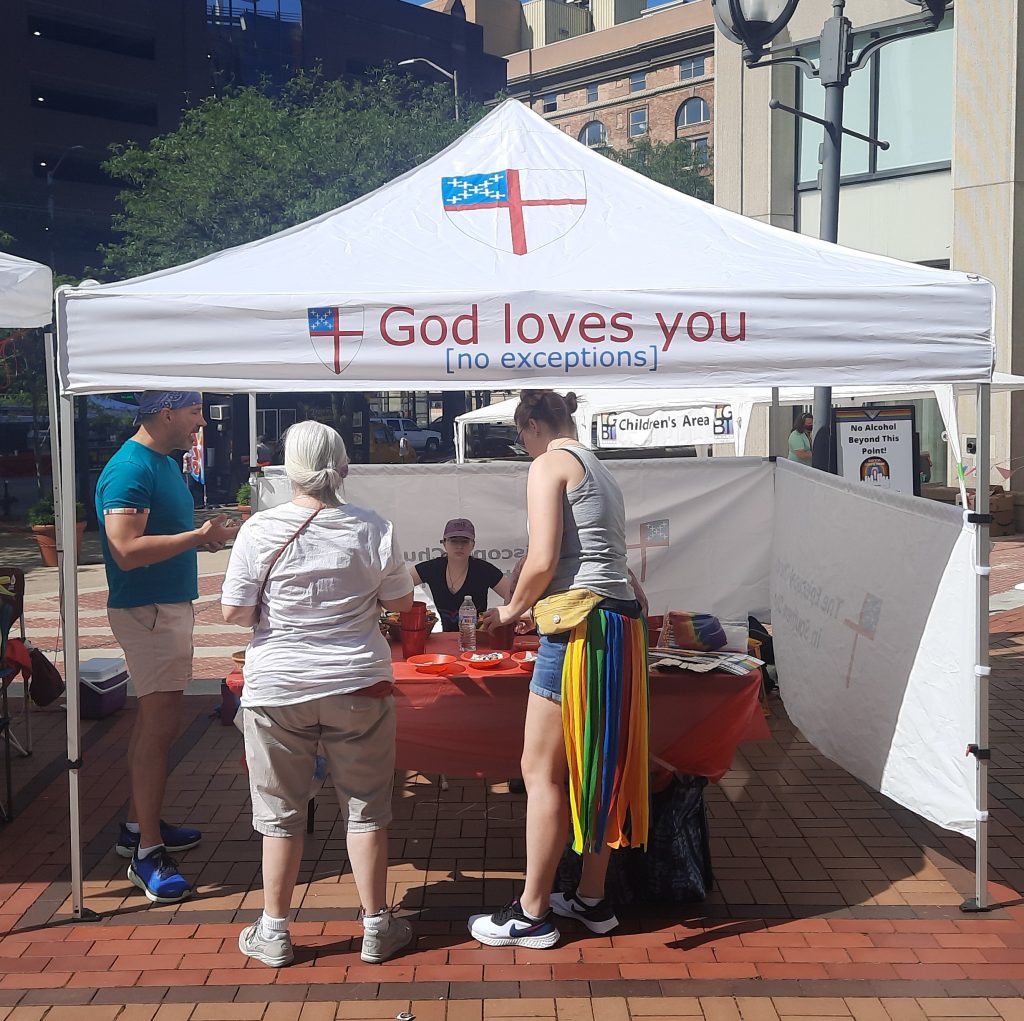 One of the challenges illustrated in the video (and at the festival) was: God loves everyone. And you can easily see why they make this argument. If God loves everyone then who are you to call them to repent? Do not judge.
As you see in the video, we offer a simple defense. So God loves everyone (no exceptions)? Really? Does God love child molesters? Did God love Judas (John 17:12)? Does God love Esau (Romans 9:13)?
If the people at Dayton pride were interested in a serious discussion, we could discuss God's attributes, his common grace and also his love for his enemies. But in a hostile environment we offer a basic defense while pointing people to the cross of Christ.
Evangelize Cincinnati
We proclaim the gospel at sporting events and entertainment venues around town. We do one-to-one witnessing. And we preach the gospel almost every day at the local abortion clinic.
Check our Evangelism Outreach Schedule and join us as we Evangelize Cincinnati.