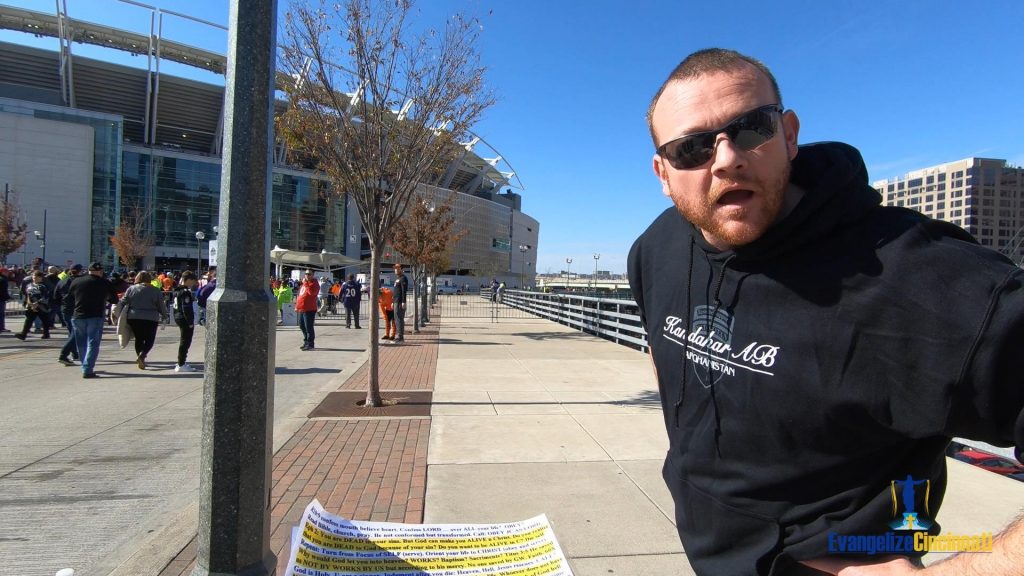 See the two minute video below: Heckler Frustrated by Presuppositional Apologetics.
The heckler claimed that Hell did not exist. He wanted to know if I had ever been there. He needed to be reminded that he could be wrong about everything he claimed to know. And the presuppositions of his worldview led him to abandon any claim to knowing anything for certain … such as the existence or non-existence of hell.
Check our Evangelism Outreach Schedule and join us as we Evangelize Cincinnati.
If you are interested in more information on presuppostional apologetics, check out Emilio Ramos (via Wally Casey on Facebook), Sye Ten Bruggencate (ProofthatGodExists) and Mike Robinson (Cross and Crown Radio).
But in your hearts honor Christ the Lord as holy, always being prepared to make a defense to anyone who asks you for a reason for the hope that is in you; yet do it with gentleness and respect. 1 Peter 3:15