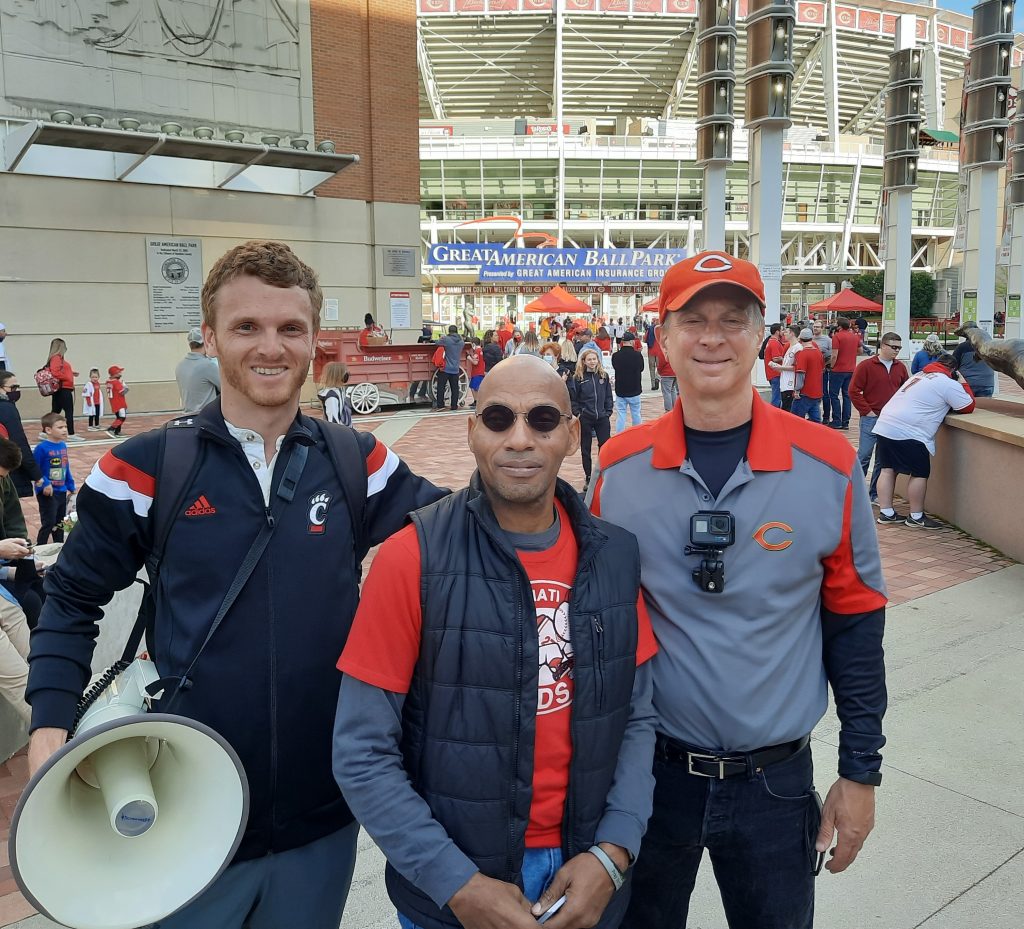 Join us as we proclaim the gospel at select Red's games this year. We proclaim the law and gospel of Christ boldly. And we stand in front of Great American Ballpark.
So check our Evangelism Outreach Schedule for times and dates. And join us as we Evangelize Cincinnati.
"Let it be known to you therefore, brothers, that through this man forgiveness of sins is proclaimed to you, and by him everyone who believes is freed from everything from which you could not be freed by the law of Moses."

Acts 13: 38-39
For other sports ministries who are gospel-driven, check out Sports Fan Outreach International.
Music by
AshamaluevMusic.