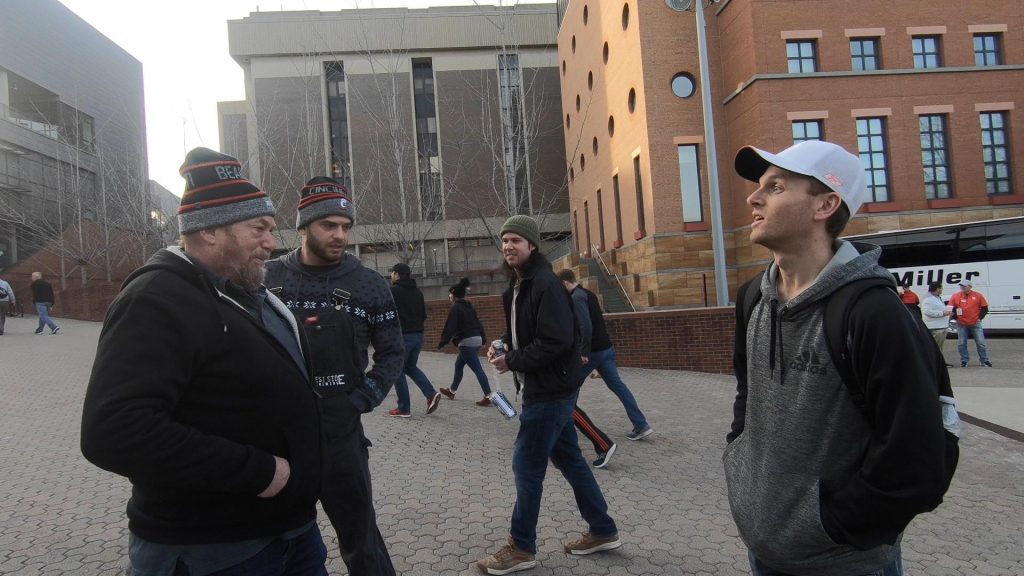 On December 4th, 2021 UC Bearcat Fans Heard the Gospel on Championship Day. The UC Bearcat football team completed their undefeated season and won the American Athletic Conference championship. They defeated the Houston Cougars 35-20. And they expect to qualify for the BCS College Football Playoffs.
To the praise of God's glory, many of the 37,978 fans had an opportunity to receive the gospel as they entered Nippert Stadium. Some received gospel tracts from Kirk. Matt was able to present the gospel to a Universalist. And many heard the gospel proclaimed in the open-air. See the one minute video below.
Video: UC Bearcat Fans Hear Gospel on Championship Day
Evangelists Matt and Kirk Getting Out Gospel Tracts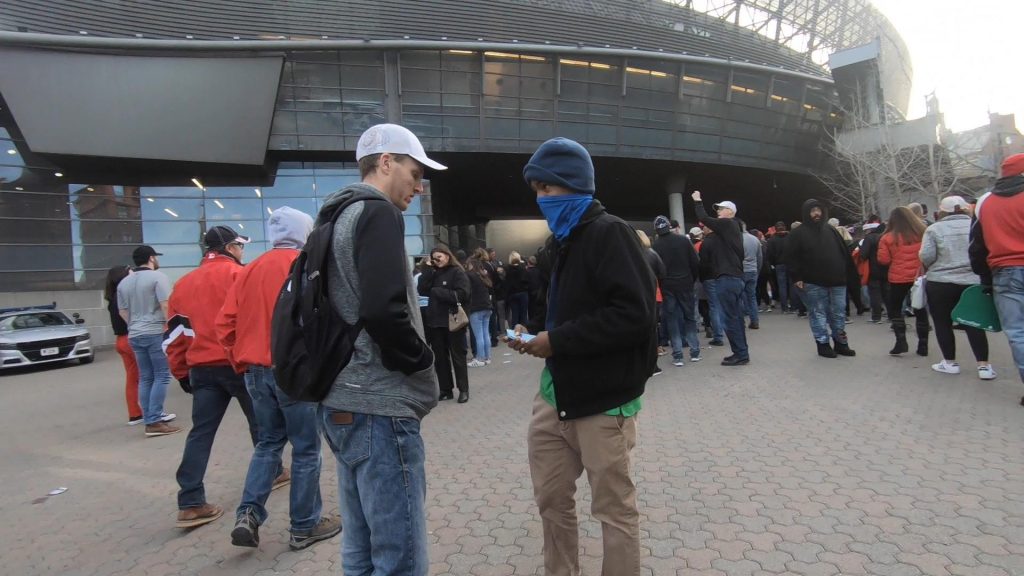 Evangelize Cincinnati
We proclaim the gospel at sporting events and the local abortion clinic. We do one-to-one witnessing at the local bus station. Check our Evangelism Outreach Schedule and join us as we Evangelize Cincinnati.
If you are looking for a like-minded gospel organization in your area, check out Sports Fan Outreach International Ministries.