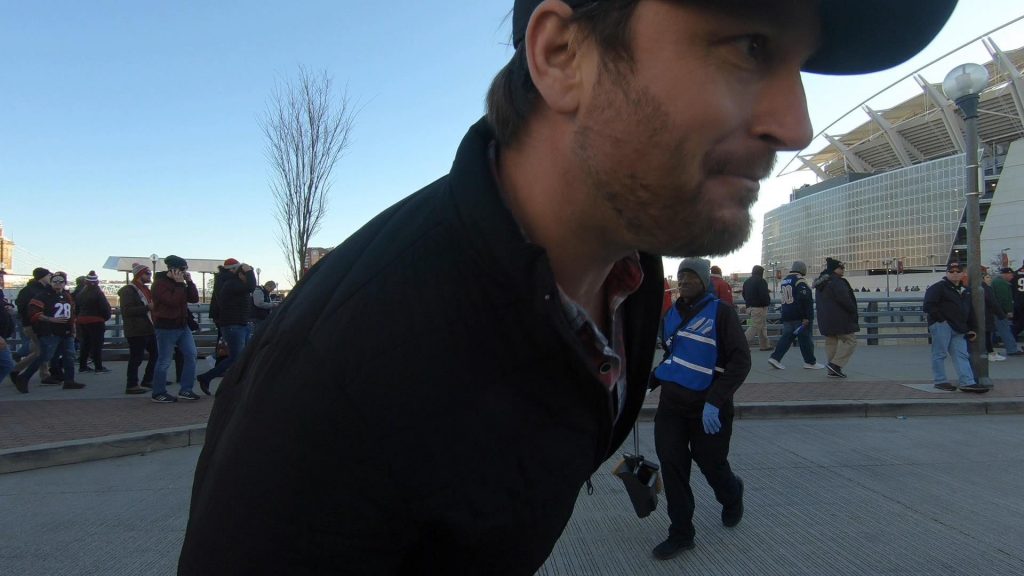 On December 12, 2021 59,000 Bengal's fans heard the gospel being proclaimed in the open air before the game. According to one fan, "You are annoying." See the two minute video below: "Bengals Heckler: You are Annoying."
We are praying for fruit from the proclamation of the gospel this season. Also, hecklers are good for business. They help draw a crowd to hear the gospel. May God get the glory as sinners hear the message to repent and believe in Christ.
Video: "Bengals Heckler: You are Annoying."
Romans 10: 17
So faith comes from hearing, and hearing through the word of Christ.
Evangelize Cincinnati
We proclaim the gospel at local sporting events and at the local abortion clinic. We do one-to-one evangelism at the local bus station.
Check our Evangelism Outreach Schedule and join us as we Evangelize Cincinnati. Here are more of our heckler videos.
If you are interested in like-minded sports fan outreaches in your area, check out Sports Fan Outreach International.