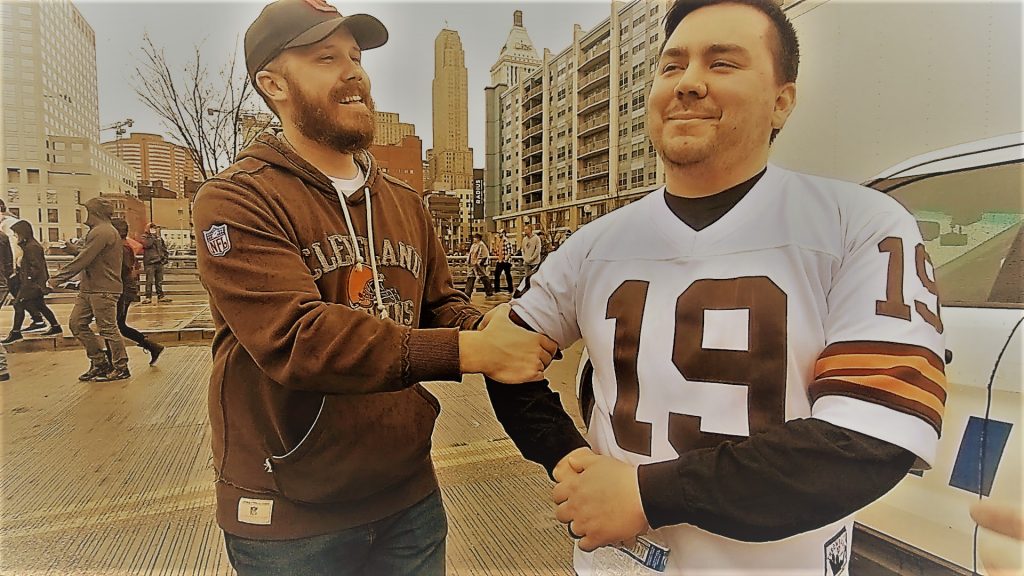 Watch the two minute video below from the Bengals game on December 29, 2019. Gospel Proclamation Provokes Catholic Challenge.
Here is the list of scriptures referenced in the video:
Ephesians 2:8-9 

For by grace you have been saved through faith. And this is not your own doing; it is the gift of God,

 not a result of works, so that no one may boast.
Titus 3:5 He saved us, not because of works done by us in righteousness, but according to his own mercy.
Galatians 2:16 Yet we know that a person is not justified by works of the law but through faith in Jesus Christ.
Romans 5:1 Therefore, since we have been justified by faith, we have peace with God through our Lord Jesus Christ.
Check our Evangelism Outreach Schedule and Evangelize Cincinnati.