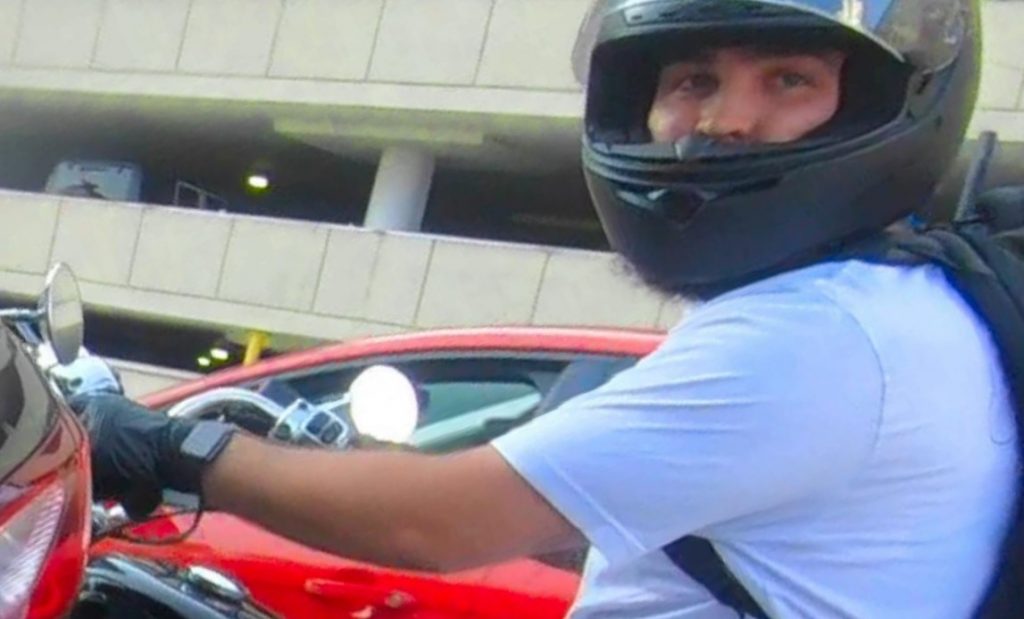 This heckler was revved up about the gospel. Watch the one minute video.
This exchange took place on July 23rd, 2021 outside the Great American Ballpark. The motorcyclist revved his engine in an attempt to silence the gospel.
"Do not preach"—thus they preach— "one should not preach of such things; disgrace will not overtake us."

Micah 2:6
Red's Fans Got It: the Revved Up Heckler Failed
Red's fans got it. They understood that the heckler failed in his attempt to silence the gospel. See the smiles of Red's fans below who heard the exchange.
We are grateful that Red's fans were entertained by the exchange with the heckler. But we pray for the heckler and everyone who heard the exchange. May sinners call out to God for repentance, by whatever means God uses to bring the gospel to them.
Evangelize Cincinnati
Check our Evangelism Outreach Schedule. Join us as we Evangelize Cincinnati. We proclaim the gospel at sports venues and a local abortion clinic. We do one-to-one evangelism at the local bus station.
If you do not live in the Cincinnati area, check out Sports Fan Outreach International to connect with gospel proclaimers in your town.
If you enjoyed this post, here are some additional heckler videos.