This heckler would slit my throat over gospel message. Video captured while proclaiming the gospel at FC Cincinnati match on September 18, 2019. 1 minute video below.
"Do not preach"—thus they preach—
    "one should not preach of such things;
Micah 2:6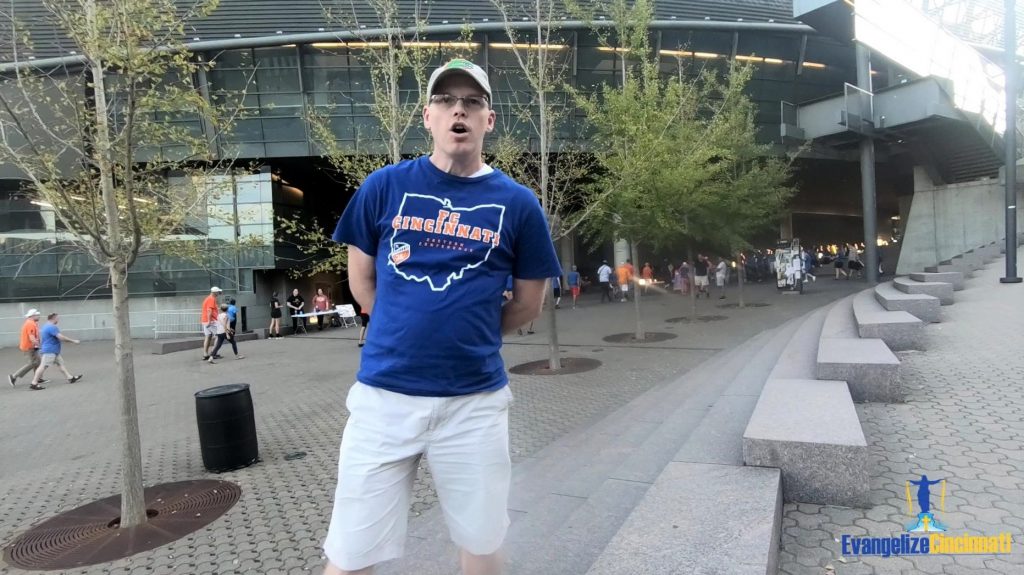 Please join us in praying that God may grant this man repentance and faith. Check out our Evangelism Outreach Scheduleand join us as we Evangelize Cincinnati.
If you enjoyed this post, here are some additional heckler videos.