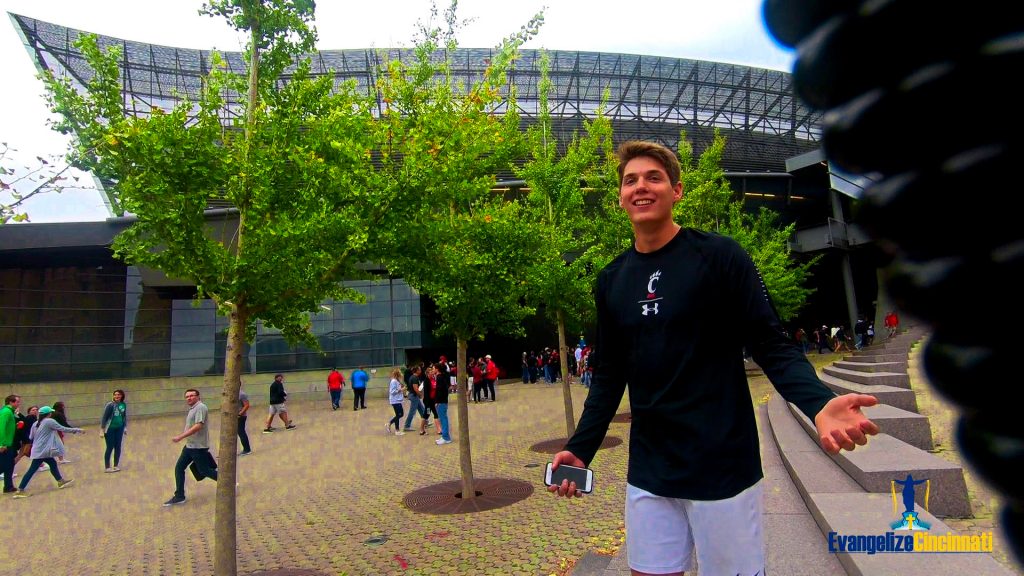 See the Video below: Proclaiming Gospel to a Heckler at UC Football Game.
On Saturday, September 22nd, 2018 we encountered a heckler who claimed that, "It is not real. God does not exist."
Please join us in praying that this man repent and believe the gospel.
In the video, I make reference to a scooter accident that had just occurred on campus.
For the wrath of God is revealed from heaven against all ungodliness and unrighteousness of men, who by their unrighteousness suppress the truth. Romans 1:18 
Check our Outreach Schedule and Evangelize Cincinnati.