Get the Rest of the Sign Printed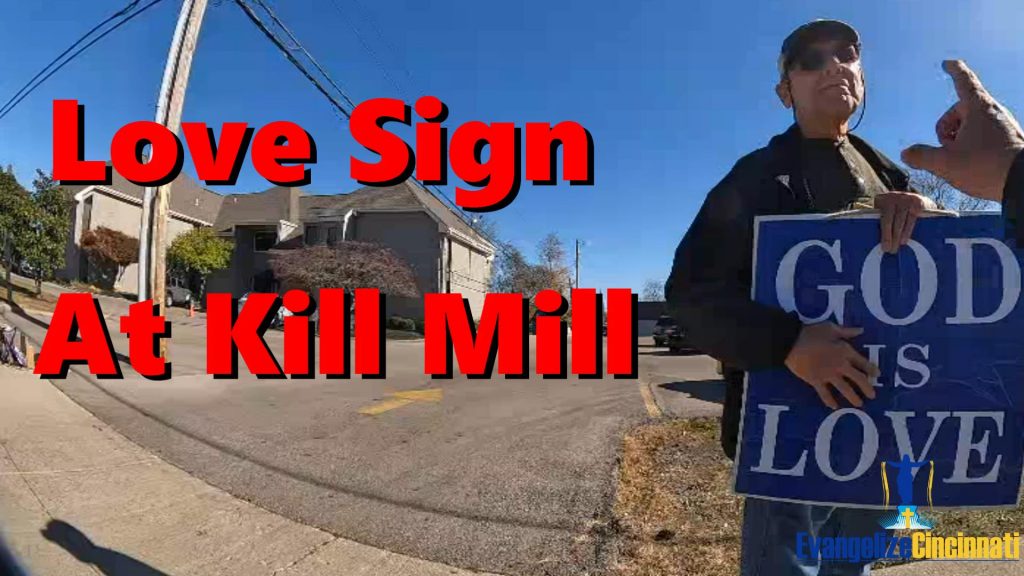 God is love. But God is also a God of mercy, compassion, anger and wrath. This two minute video includes a quick discussion of a few of the communicable attributes of God and a call to, "Get the rest of the sign printed."
For solid teaching on the communicable attributes of God, check out Pastor Steve Lawson's series: The Attributes of God.
In addition, this man claims that, "God can't take his eyes off us." This shocked us. We laughed out loud. Really? We pointed him to Isaiah 59: 1-2. God has turned his face away from us until we know Christ.
We are praying for more opportunities to point this man to the biblical gospel and to the God of the scriptures. He can change his heart.
Two Minute Video: Love Sign at Kill Mill
God Can't Take His Eyes Off Us ? Really?
Behold, the LORD's hand is not shortened, that it cannot save,

or his ear dull, that it cannot hear;

but your iniquities have made a separation

between you and your God,

and your sins have hidden his face from you

so that he does not hear.

Isaiah 59:1-2
Evangelize Cincinnati
We do abortion ministry at the Kettering, Ohio kill mill. And we do one-to-one gospel ministry at the University of Cincinnati. We proclaim the biblical gospel at sporting events including Reds and Bengals games.
Check our Evangelism Outreach Schedule and join us. Here are a few more of our gospel driven abortion ministry videos.
For information on abolutionism, check out Free the States.