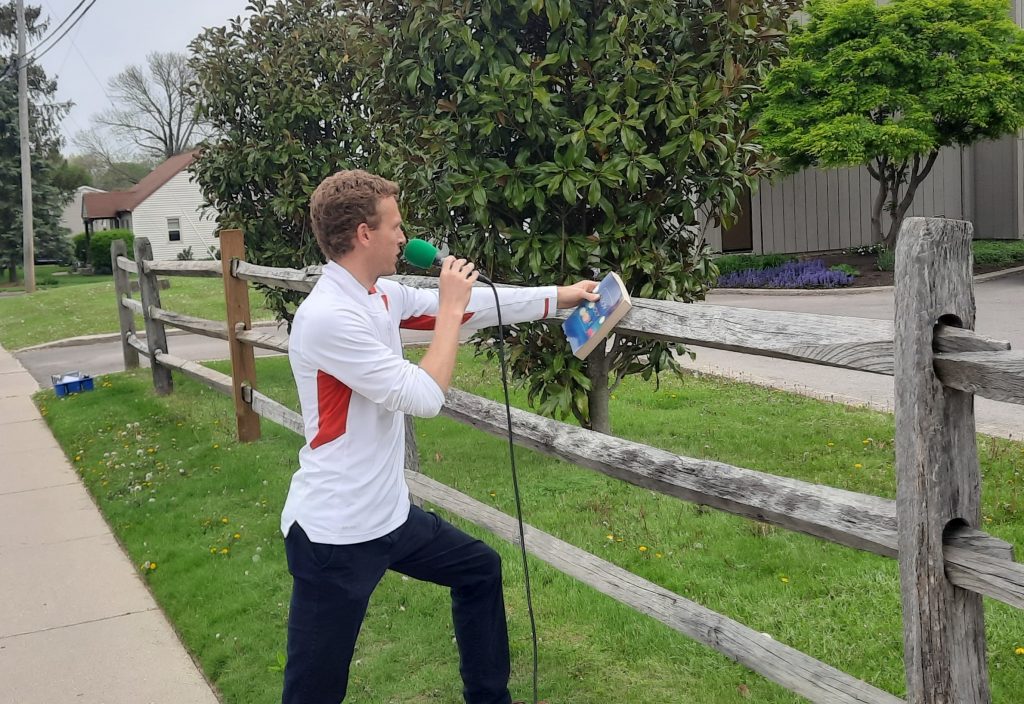 Evangelize Cincinnati does Gospel Driven Abortion Ministry in Kettering, Ohio. We share the law and gospel. Mom's and Dad's hear us proclaim the gospel and we do one-to-one witnessing before and after they enter the building.
Evangelize Cincinnati strives to honor Christ in what can be a hostile environment. We lift up the name of Christ because He is the only hope for men and women who are dead in their sins.
According to the Ohio Department of Health, the abortion clinic in Montgomery County (Kettering) aborts about 60 babies a week. And Abortiondocs.org reports that they have had failed and incomplete abortions.
Here are some recent videos from our Abortion Ministry.
Videos: Gospel Driven Abortion Ministry
Join us and Evangelize Cincinnati
Join us on the sidewalk outside the Kettering abortion clinic. It is located at 1401 E. Stroop Road.
We are currently on the sidewalk proclaiming the gospel every Monday through Friday from 8:00 am until 12 noon.
But you should know that we are not alone. Catholics and non-Christians also plead with customers.
Check our Evangelism Outreach Schedule and join us as we Evangelize Cincinnati.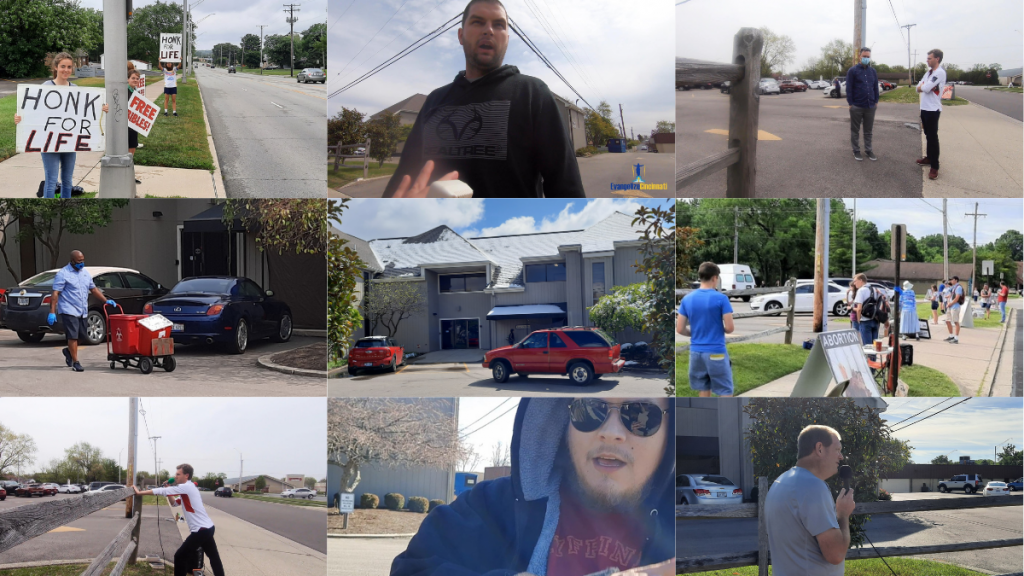 "Thus it is written, that the Christ should suffer and on the third day rise from the dead, and that repentance for the forgiveness of sins should be proclaimed in his name…" Acts 24:46-47