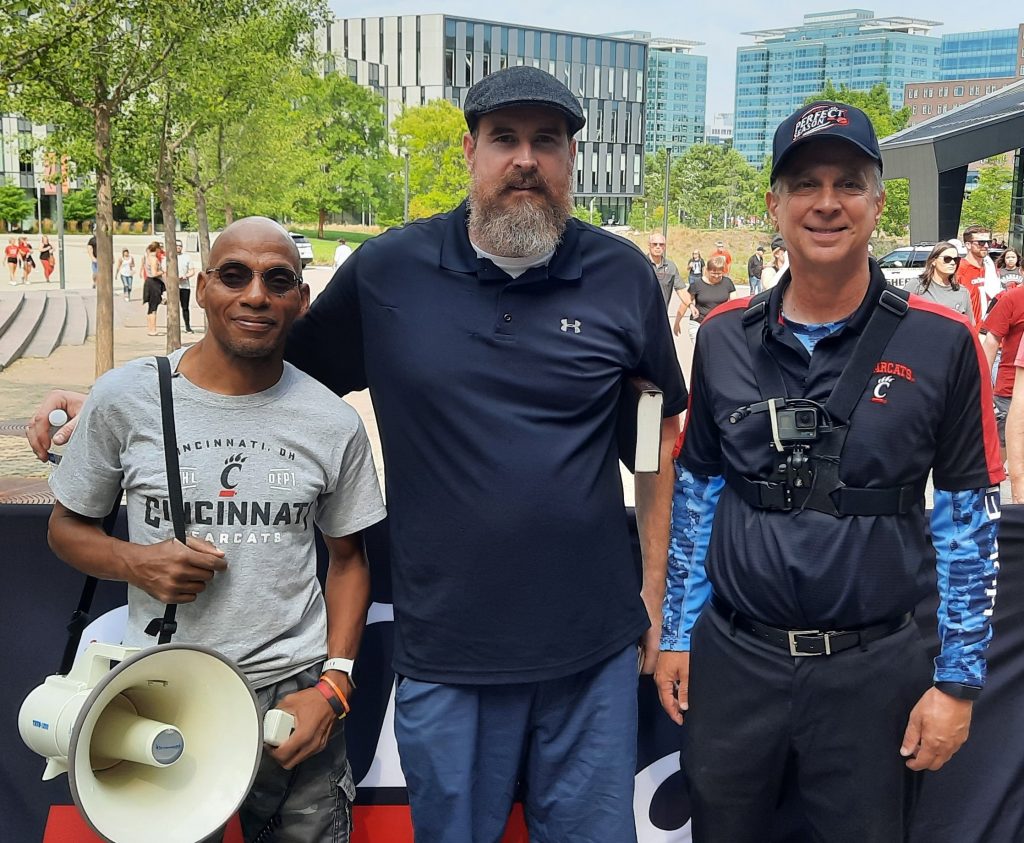 On September 11, 2021 we rejoiced in doing gospel work at the Bearcat's game. See the three minute video below.
Our biblical evangelism efforts included:
Gospel Proclamation to 40,000 Fans
Distribution of 100's of Gospel Tracts
One-to-One Witnessing
Please join us in praying for fruit. And may God get the glory.
Video: Gospel Work at Bearcat's Game
Evangelize Cincinnati
Check our Outreach Schedule and join us as we Evangelize Cincinnati. We share the gospel at sporting events, the abortion clinic and more.
For another 2021 UC Bearcat football outreach video, check out: Gospel Proclamation for Bearcat Fans
Future 2021 UC Football Outreaches are expected to include:
October 8th: Temple,
October 16th: UCF,
November 6th: Tulsa,
November 20th: SMU.
Sports Fan Outreach International
If you do not live in the Cincinnati, Ohio area, Sports Fan Outreach International can connect you with a sports outreach ministry in your area.