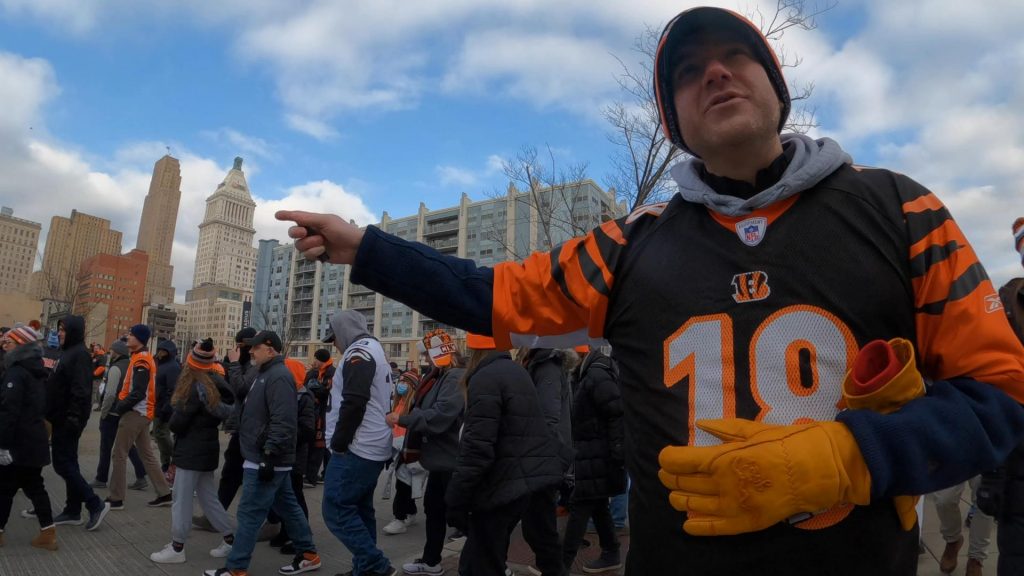 Bengals fans need the gospel. We proclaim it before almost every home game. But the game on January 15, 2022 was unique because it drew a record crowd. And many of the 66,277 souls heard the gospel. See the two minute video below.
The fan pictured in the video bristled at the gospel and the need for gospel proclamation. His challenge enabled us to give a defense for open-air gospel proclamation even as other fans were hearing the gospel. May God get the glory.
Two Minute Video: Why Bengals Fans Need Gospel Proclamation
Evangelize Cincinnati
We proclaim the gospel at local sporting events and at a local abortion clinic.
We do one-to-one witnessing at the bus station and at the University of Cincinnati. Check our Evangelism Outreach Schedule and join us.
If you are not from the Cincinnati area, check out Sports Fan Outreach International for other like-minded sports fan ministries.
Why Do Fans Need Gospel Proclamation? Romans 10.