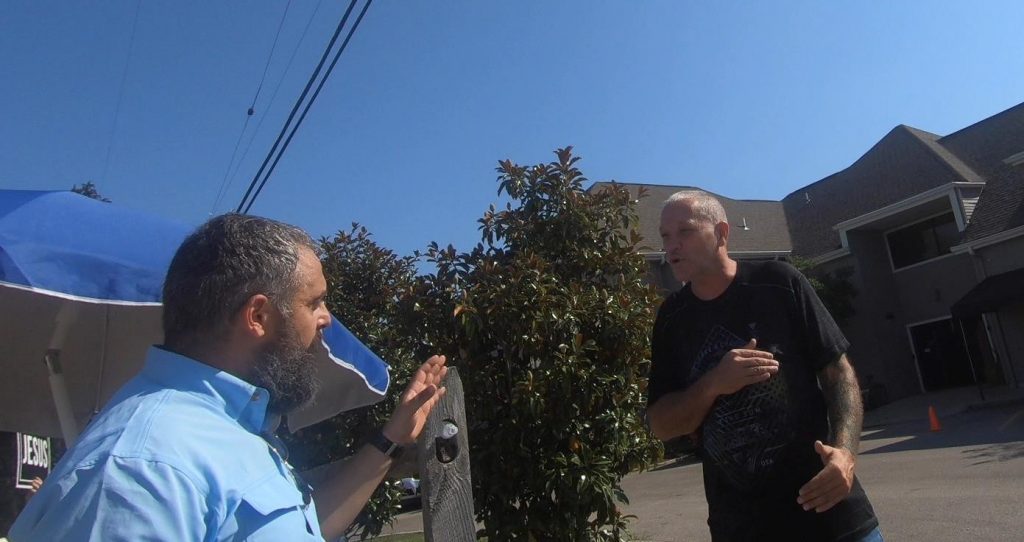 On August 24, 2021 Pastor Daniel Courney proclaimed the gospel at the Kettering, Ohio kill mill. Daniel interviewed an atheist who confessed to murdering his baby at the kill mill. See the three minute video below.
Please join us in praying for this man. Pray that he would read the gospel tract and repent of sin. Only God can change his heart.
Three Minute Video: Murder Confession
More Gospel Driven Abortion Ministry Videos
Subscribe to Daniel Courney's Youtube Channel: Fool for Christ. Or follow him on Facebook: Daniel Stephen Courney.
Here are a collection of other Evangelize Cincinnati Gospel Driven Abortion Ministry Videos. Check our Evangelism Outreach Schedule and join us.
Psalm 14:1