Spit Upon for the Gospel
This angry man threatened us and spit upon me at the Kettering, Ohio kill mill. Although I did not press charges, this man was guilty of assault. And he knew it.
We do gospel-driven abortion ministry in Kettering, Ohio. We call on men and women to repent of the sin of abortion. And we point everyone to the cross of Christ for mercy and forgiveness of sins.
The gospel is already an offense (Gal 5:11-12). But can you imagine the reactions when we call customers to repent of abortion? Sometimes emotions get heated and the language gets profane.
I wear a GoPro camera as a deterrent to crime. And I was grateful to be able to show the Kettering Police the video (below). They were able to make contact with the man and speak frankly with him about free speech and the potential consequences of his actions.
Obviously, I do not celebrate getting spit upon. And I am not looking to become a victim in the future. But I offer this video to the body of Christ to remind Christians that His grace is sufficient.
But he said to me, "My grace is sufficient for you, for my power is made perfect in weakness." Therefore I will boast all the more gladly of my weaknesses, so that the power of Christ may rest upon me. For the sake of Christ, then, I am content with weaknesses, insults, hardships, persecutions, and calamities. For when I am weak, then I am strong.

2 Corinthians 12: 9-10
Join us in praying that this man repent of his sins and receive Christ as Savior. God can change hearts.
One Minute Video: Spit Upon for the Gospel
Evangelize Cincinnati
We do ministry almost every day at the Kettering, Ohio kill mill. You may be interested in more Evangelize Cincinnati gospel driven abortion videos.
We also do one-to-one evangelism at the University of Cincinnati. And we proclaim the gospel at local sporting events including Reds, Bengals and FC Cincinnati games. Check our Evangelism Outreach Schedule and join us.
1 Corinthians 4:12-13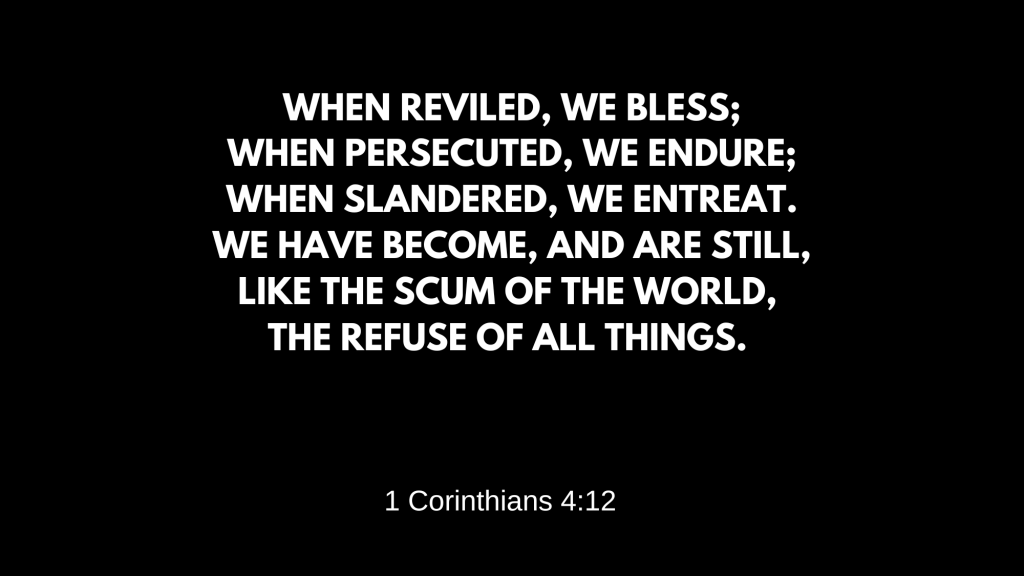 C. H. Spurgeon
The men who escape without abuse in this world are the men who do nothing at all.

C. H. Spurgeon