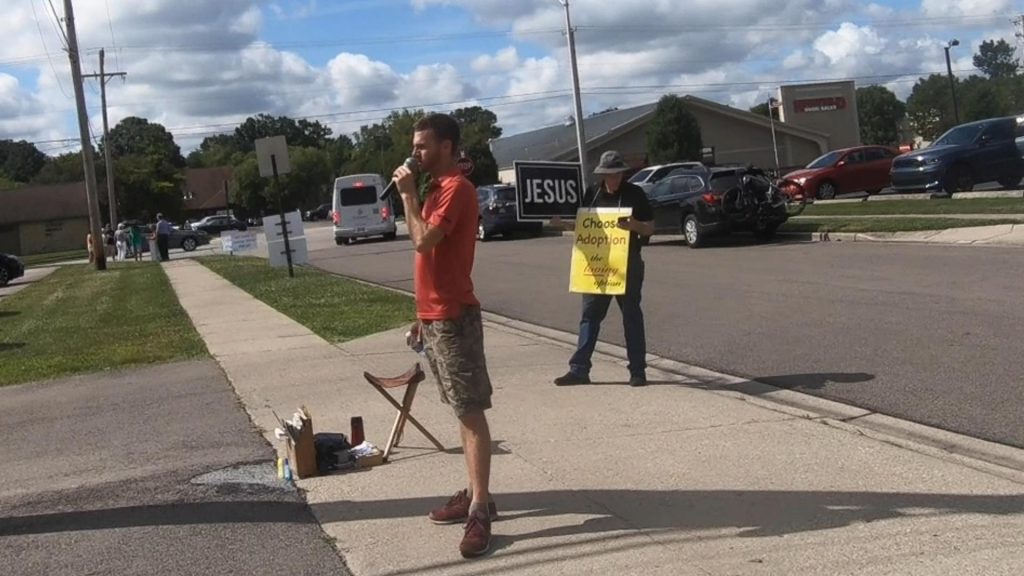 On August 18, 2021 Matt Sharkey gave the gospel to a woman coming out of the Kettering, Ohio abortion clinic. See the two minute video below.
Please join us in praying that this woman would repent of her sins and trust in Christ alone.
Montgomery County Ohio Needs the Gospel Call
The abortion clinic in Montgomery County, Ohio claimed 2,740 induced abortions in 2019.
Do you know how many COVID deaths Montgomery County experienced in 2020? About 370 according to the Dayton Daily News.
Because abortion is a gospel issue, Christians do abortion ministry. You can join us.
Video: Matt's Gospel Call
Luke 24:46-47
… Thus it is written that the Christ should suffer and on the third day rise from the dead, and that repentance for the forgiveness of sins should be proclaimed in his name to all nations…

Luke 24:46-47
Evangelize Cincinnati
Check out our other Gospel Driven Abortion Ministry videos.
And if you are interested in joining us, check out our Evangelism Outreach Schedule.