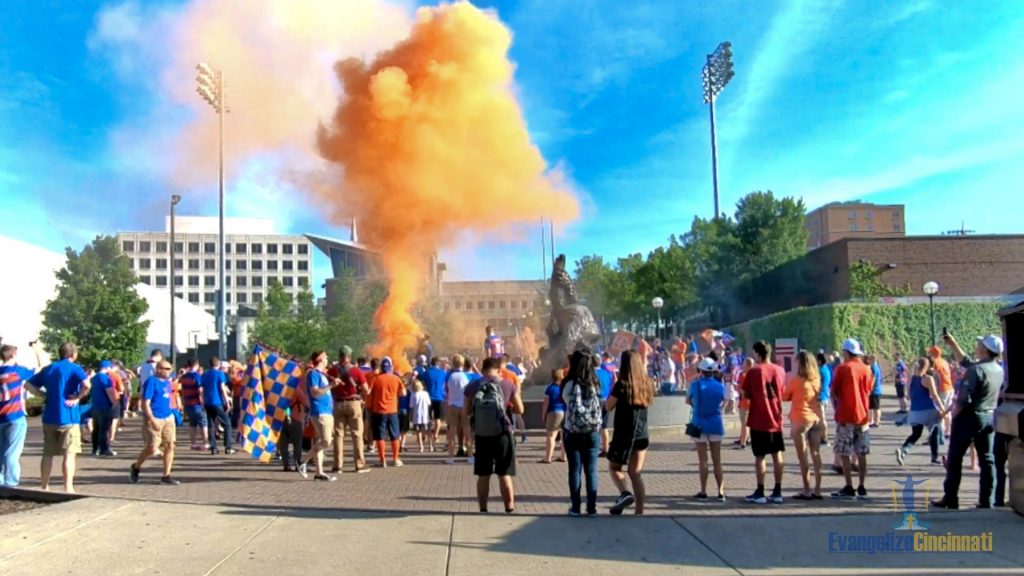 Video: Proclaiming the Gospel at FC Cincinnati match. Please join us in praying that God would open blind eyes to his gospel. FC Cincinnati draws about 21,000 souls for each of 20 regular season home matches. We proclaim Christ crucified.
Check our Outreach Schedule.
When he saw the crowds, he had compassion for them, because they were harassed and helpless, like sheep without a shepherd. Matthew 9:36
Music Info: Emotional Piano by AShamaluevMusic.
https://www.ashamaluevmusic.com