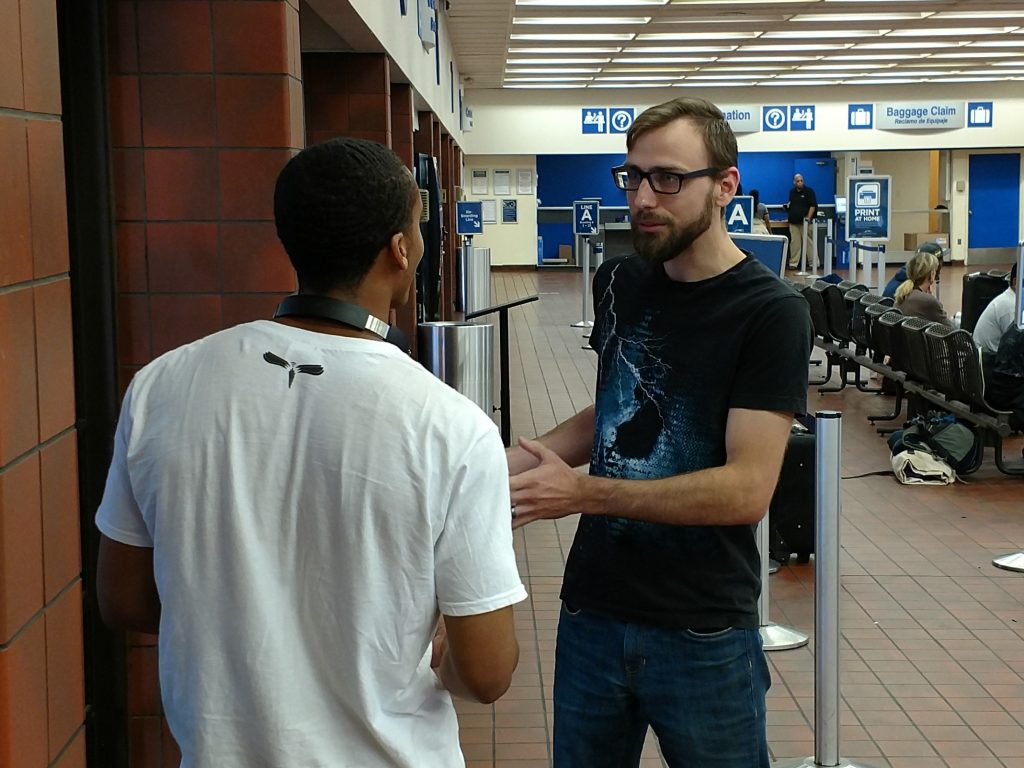 Bus Station Evangelism
We do biblical evangelism in Cincinnati. So we share the law and gospel with everyone. And the bus station is one of our favorite evangelism "fishing holes". Over the years we have found that this is a great place to share your faith.
Many bus travelers are hungry so we try to bring a few snacks. And we pass out gospel tracts and the Gospel of John booklets.
Don't worry about the fact that you don't know anyone. We use a variety of approaches to open a conversation with a complete stranger.
Videos: Biblical Evangelism in Cincinnati Bus Station
Here are a few videos to give you a feel for the environment. And you will also be able to pick up our approach to biblical evangelism.
Evangelize Cincinnati
If you want to join us in doing biblical evangelism in Cincinnati, these posts may help.
Here are our Top Three Evangelism Questions. And the Good Person Test.
Check our Evangelism Outreach Schedule and join us as we Evangelize Cincinnati.
Go therefore and make disciples of all nations, baptizing them in the name of the Father and of the Son and of the Holy Spirit, teaching them to observe all that I have commanded you. And behold, I am with you always, to the end of the age."

Matthew 28:19-20