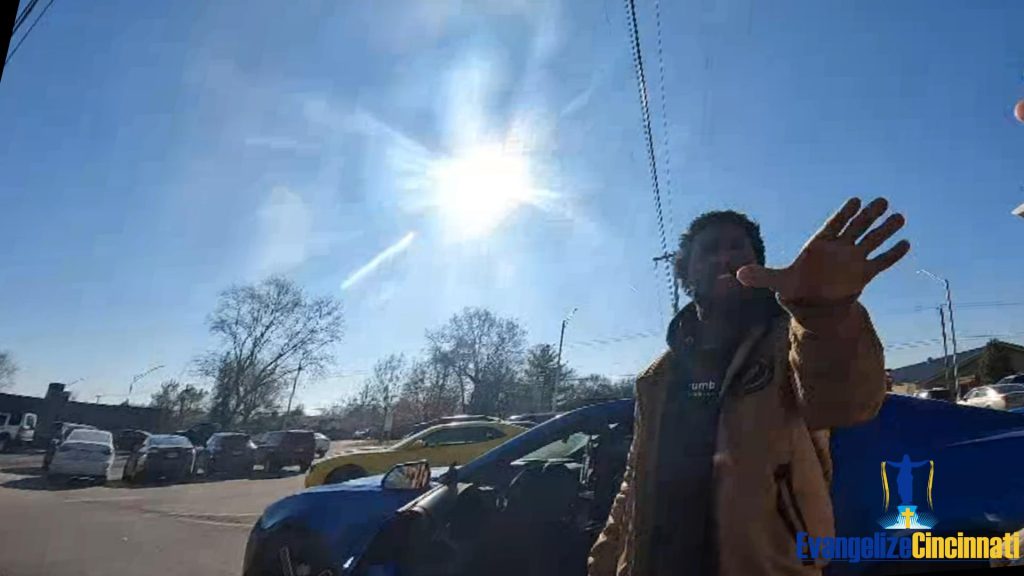 We have compassion for this man and his family. But we are called to proclaim the truth. Please join us in praying that he and his wife would repent of the sin of abortion and obey Jesus Christ.
This man had a variety of abortion excuses: he already had four children, he was out of work due to COVID, his house had limited number of bedrooms and more. He claimed that he had built churches in Mexico and Kenya and his Uncle was a Pastor. But he could not explain why a Christian would be at a kill mill. And he was a slave to his sin: abortion.
We are used to seeing men and women having a bad day. And we rejoice in telling them about the mercies of Christ. But this man claimed to be a Christian. So we labored hard in calling him to repent and obey Jesus.
Praise God that He can grant repentance to any man (2 Timothy 2:25-26).
Video: Fiery Exchange at Kill Mill
John 3:36 We Must Obey
Whoever believes in the Son has eternal life;

whoever does not obey the Son shall not see life, but the wrath of God remains on him.

John 3:36
Evangelize Cincinnati
We do gospel driven abortion ministry at the Kettering, Ohio kill mill. We are there almost every day. Here are some additional gospel driven abortion ministry videos from Evangelize Cincinnati.
In addition, we do one-to-one evangelism at the University of Cincinnati. And we do gospel proclamation at Red's, Bengals and FC Cincinnati games. Check our Evangelism Outreach Schedule and join us.
If you are interested in working in gospel based abortion ministry, check out Free the States.