On July 14, 2021 we witnessed a twin killing at the Kettering Abortion Mill. A woman brought her daughter to abort her twins. See the four minute video below.
Twin Killing Video
The Kettering, Ohio abortion mill murders about 50 babies a week according to the Ohio Department of Health. We stand at the gate and warn the Mom's about "the wages of their sin". Although most women ignore us, this Grandma and Mom offered us some unexpected details about their situation.
In the video, Grandma stated that she had an abortion and now she has brought her daughter to have an abortion. Do you need further evidence of the multi-generational impact of abortion?
Grandma then clarified that the Mom was having twins. And the Mom cackled when we are flabbergasted that they would murder twins.
We will pray that God will grand them the gift of repentance.
Note: the audio is OK. The fact that the women's faces do not appear is an unintended mercy.
Twins Witness on the Sidewalk
On a positive note, Tom Reed and his twin sons are pictured below. These twins were an encouragement to us on the same day of video.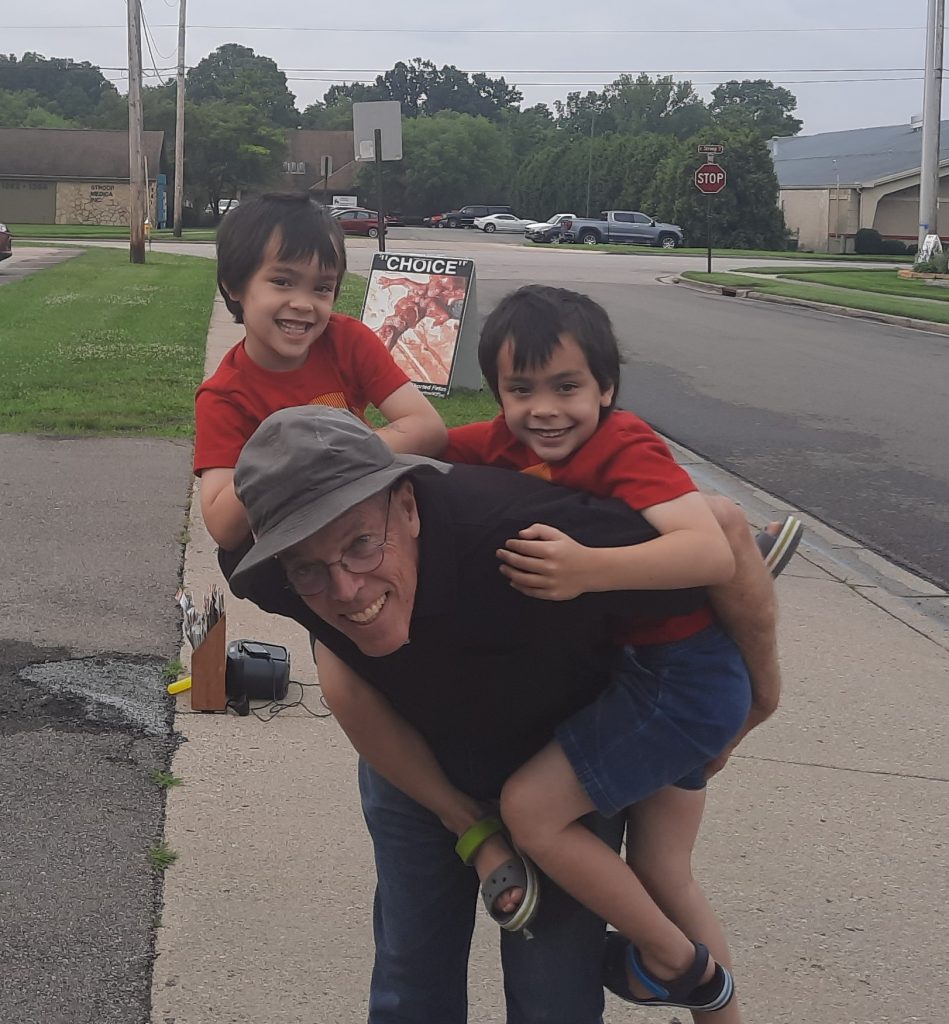 More Gospel Driven Abortion Ministry Videos
Catalog of Evangelize Cincinnati Gospel Driven Abortion Ministry Videos
Gospel Power in Abortion Ministry (2:52)
Gospel Proclamation is Not Safe (1:41)
Join us and Evangelize Cincinnati.