Gospel proclamation is not safe. See the two minute video. No evangelists were harmed in the making of this video. And the gospel went out despite hostile opposition.
This video was taken on January 21, 2021 at the Kettering, Ohio abortion mill. This angry man threatened us and attempted to damage our equipment. He rejected the gospel.
Video: Gospel Proclamation is Not Safe
Prayer Requests
Please join us in praying that this man repents and turns to Christ for the forgiveness of all his sins. We did not call the police. No one was hurt. And the scuffle did not result in any damage to our equipment.
Please pray that Matt Sharkey's gospel proclamation, including Psalm 7:11, would bring glory to God. And that Dave the Catholic, who stands beside me in the video, would come to trust in the one true gospel of Christ.
I have not come to call the righteous, but sinners, to repentance.

Luke 5:32
Finally, brothers, pray for us, that the word of the Lord may speed ahead and be honored, as has happened among you.

2 Thessalonians 3:1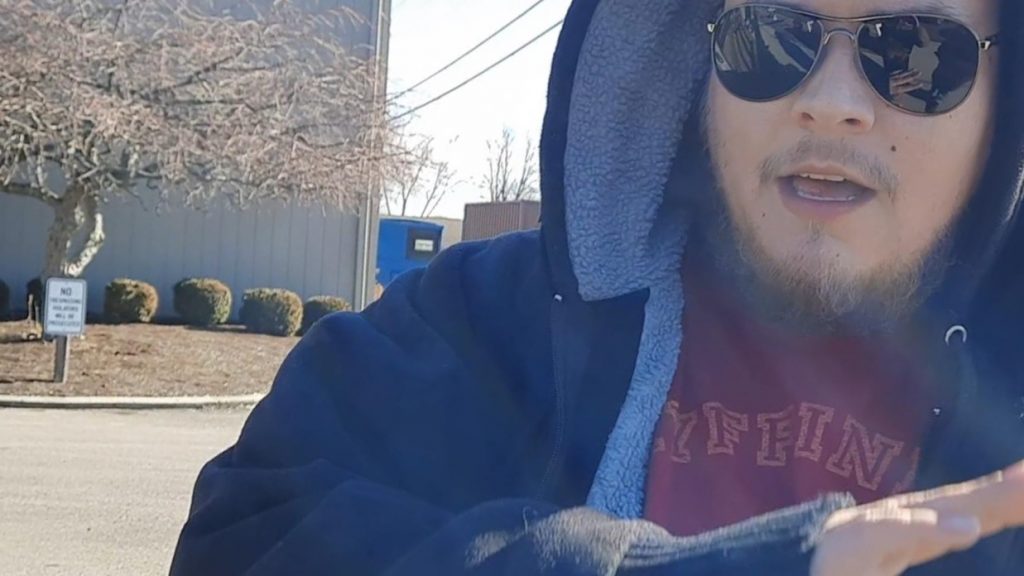 Evangelize Cincinnati
Join us as we Evangelize Cincinnati: Evangelism Outreach Schedule. We do one-to-one evangelism and gospel proclamation at local sports events, university campuses, concert venues and the abortion mill.
For more abortion ministry videos from Evangelize Cincinnati, check out: Gospel Power in Abortion Ministry and Abortion Ministry Challenge: Do You Love Babies? 
If you enjoyed this heckler post, here are some additional heckler videos.
For more gospel driven abortion ministry videos, please visit: Jason Cantrell or Beaverton Grace Bible Church.